Last summer, in June 2018, I flew to Valletta, which was at the time the European Capital of Culture. I didn't have any expectations about Malta. Actually, I just picked up this destination because I was looking for a cheap sunny place near the sea! Safe to say, it didn't disappoint! Now I'm excited to share with you this ultimate travel guide to Malta, in hopes that it sparks your imagination and helps you for trip planning!
Far for being only about sea, sun and sand, this country is filled with history, otherworldly landscapes and architectural gems. It didn't take us too long before we felt in love with it!
Malta is divided into 3 islands. The main island where is located the only airport in the country and its capital Valletta, then Gozo and Comino, two smaller islands in the North, where you can easily go by boat for 4.50€.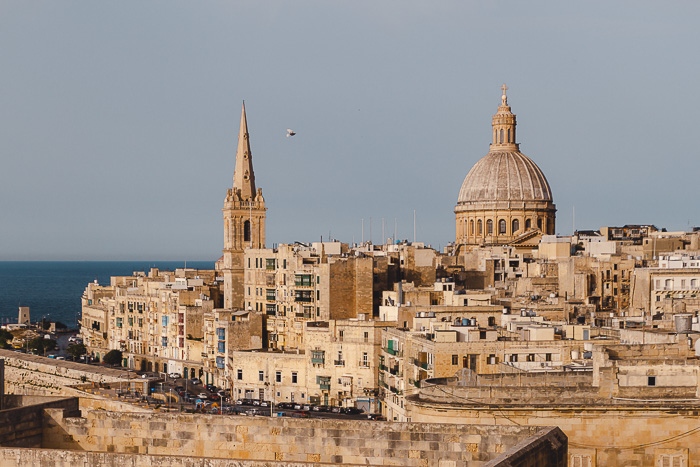 The island of Malta
Architectural elegance
Malta's geographical location in the center of the Mediterranean made it an alluring and much-fought-over place. Throughout history, people filled it with majestic above- and below-ground defences. The capital, Valletta, built by the Knights of St John, is a harmonious golden-hued grid, Vittoriosa is a picturesque fortress, Mdina is a fortress-like hilltop town, and watchtowers dot the coast.
Valletta
The lilliputian capital city of Malta is the southernmost capital of Europe. It was officially recognized as a World Heritage site by UNESCO in 1980 and is said to be "one of the most concentrated historic areas in the world". In fact, its fortifications along with the beauty of its Baroque palaces, gardens and churches, led the ruling houses of Europe to give it the nickname of Superbissima (which stands for "Most Proud").
St John's Co-Catheral, Malta's most impressive church, is a must-see. Built between 1573-78, one of its greatest treasures is a huge painting of John the Baptist by Caravaggio. It was though way too crowded when we were and seemed to be more like a museum with people talking loudly than a cathedral where people tend to be more respectful and silent, so we just skipped the visit. But the interior seems to be really impressive!
National Museum of Archaeology: Showcasing all the prehistory of Malta, with sculptures and figurines from the archaeological temples. I think it's better to visit it after spending time exploring the country and some temples. You will thus be able to better contextualize the various figurines and sculptures displayed in the museum.
Valletta Waterfront & ramparts: Take a walk on the beautiful ramparts from which you can have stunning views on the beautiful streets of Valletta.
Upper Barrakka gardens: a beautiful garden from which you have a full view on the Three Cities. From there you can take a ferry to explore Vittoriosa.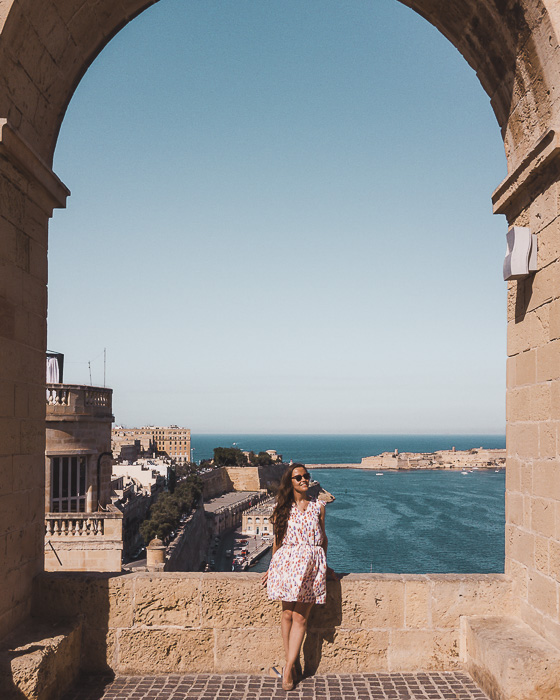 Despite being a small capital, it is packed full of sights so the best way to discover it is to get lost in its beautiful streets! There is something to photograph in every corner!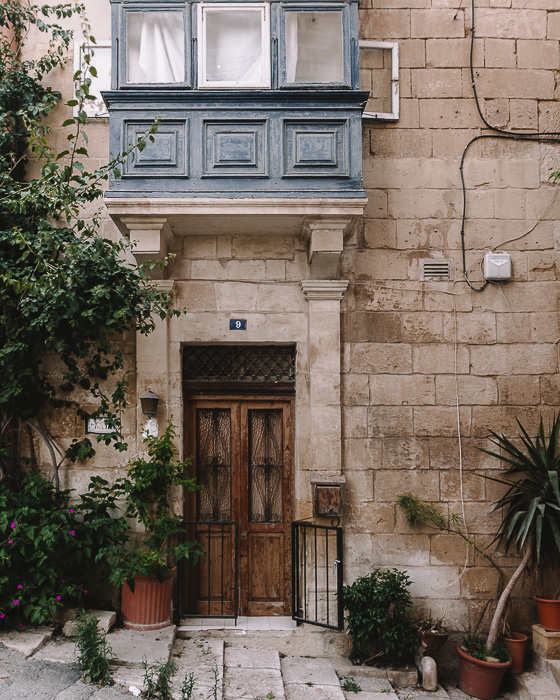 Vittoriosa (Birgù)
It is an old small fortified city which was the capital of Malta from 1530 to 1571. Wandering aimlessly through its flower-bedecked alleys is a sheer pleasure and will inevitably lead you to a stunning view across to Valletta. The Fort St Angelo (Forti Sant' Anġlu), on the tip of Vittoriosa's peninsula, offers a breathtaking view of the capital.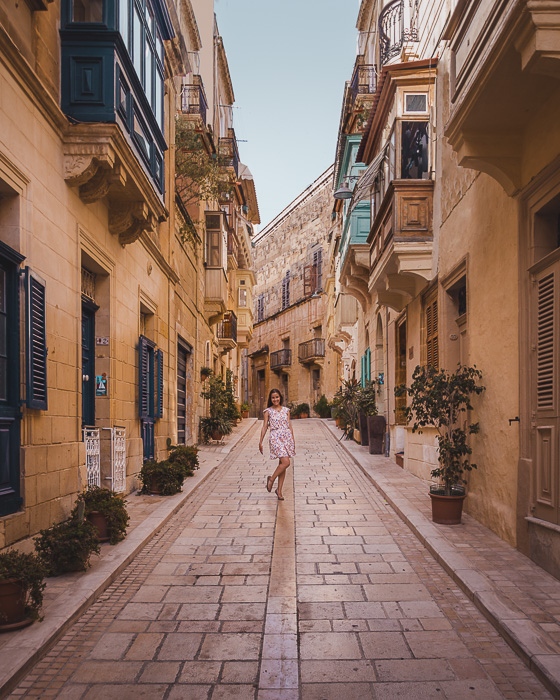 Mdina & Ir-Rabat
Mdina used to be the capital of Malta from Antiquity to the Medieval period, and Ir-Rabat was then its suburb (it means suburb in Arabic). While Rabat is famous for the St Paul's Grotto and Catacombs, there is much more to see in the Silent City of Mdina.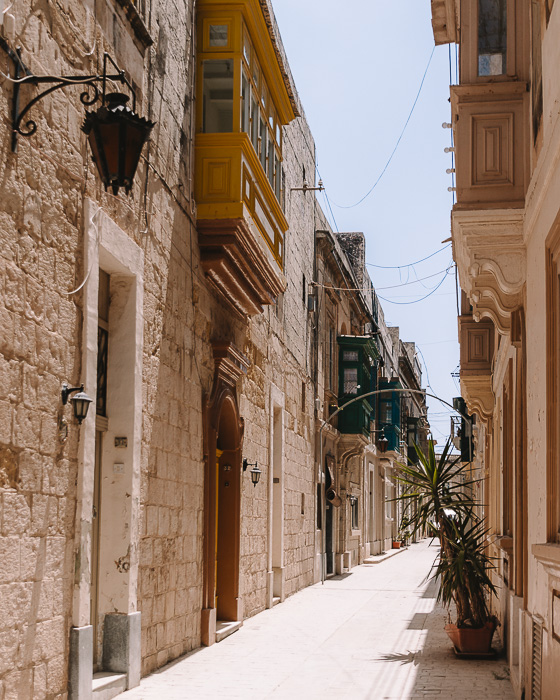 This mysterious golden-stone Arabic walled city crowns a hilltop, and is a world apart from modern Malta. Its hidden lanes offer exquisite architectural detail and respire from the day-tripping crowds, who largely stick to the main street. I went there for the golden hour and it was perfect as the crowd had mainly already left the city. The St Paul's Cathedral of Mdina, which dates back to 1697-02, after having been destroyed by an earthquake, offers exquisite decorations, floors and wall-hangings.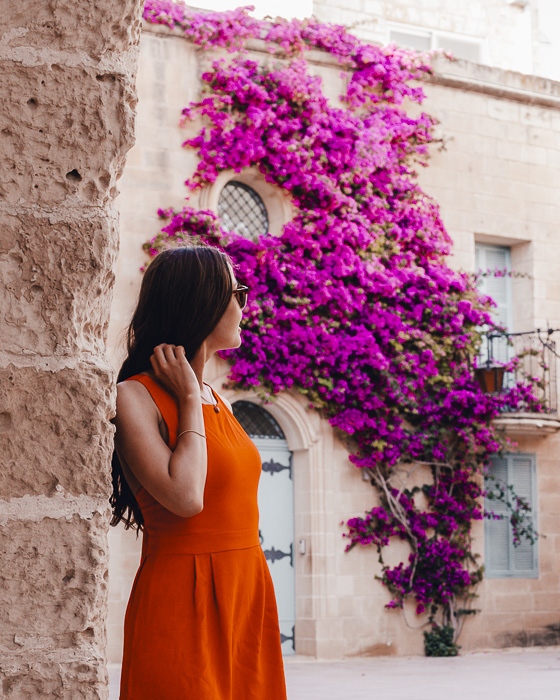 Undisturbed history
Malta and Gozo's astounding prehistoric sites were constructed by sophisticated-seeming temple builders, who also left miniature figurines and mammoth sculptures of 'fat ladies', which have survived millennia and are housed in Malta's fascinating museums. Out in the open, gigantic temples and towers from many different eras stand proud, continuing their endless watch over the sea.
Ħaġar Qim & Mnajdra: This megalithic temple complex is from 3600-3200 BC and is the best preserved and most evocative of Malta's prehistoric sites. Those two megalithic temples provide profound insight into the civilization's legacy. You can find many figurines and sculptures found there in the National Museum of Archaeology in Valletta.
Hal Tarxien: The Tarxien temples are hidden up a backstreet several blocks east of the Hypogeum. It consists of a complex of four megalithic structures built between 3600-2500 BC
Hal Saflieni Hypogeum: It is the most extraordinary site of all and it lies underground. It is a 5000-year-old necropolis carved from the living rock and visiting it is stepping into a mysterious and silent world. Visitors are limited to 80 persons per day so be sure to book your tickets in advance.
Marsaxlokk: Easily reachable by bus from Valletta is the oldest fishing village of Marsaxlokk. If you go there early in the morning, you will see the fishermen actively taking care of their boats, or preparing the stands for the weekly market on Sundays. Even their beautiful fishing boats resonate with the past, their prows painted with eyes, just like the boats of their Phoenician predecessors.
Zonqor Point Salt Pans: at the north part of Marsaskala, those family owned small salt pans are one of the oldest in the island.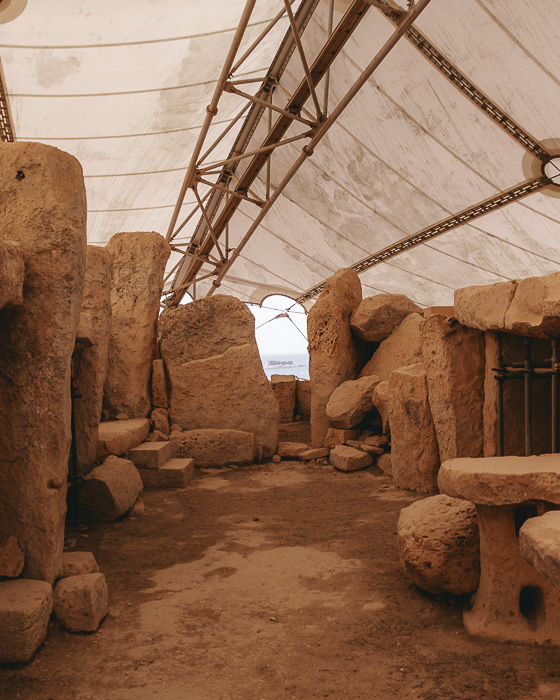 Otherworldly landscapes
Malta's landscape contrasts rocky stretches of coast that end in dizzying limestone cliffs with sheltered bays that hide crystal-clear water and dreamy beaches.
St Peter's Pool: It's one of the most beautiful natural swimming pools in Malta, and you cannot help but be totally amazed by the perfect crystal clear azure water. I suggest you go early as it gets crowded really fast. It's easily reachable by foot from Marsaxlokk.
From Marsaxlokk to Marsaskala: an easy 12km walk that will take you through St Peter's Pool and St Thomas bay, a lovely bay offering beautiful beaches and stunning cliffs!
Blue Grotto: It is a huge natural arch in the sea cliffs. The view from the top is amazing. The best viewpoint is located in the bus stop called "Panorama". If you walk down the road from there, you can take a 20min boat trip around the caves, where you will see all the way down to the seabed, as the water is incredibly clear.
Dingli Cliffs: You can access those cliffs by walking either from the Blue Grotto or from Mdina. It offers a breathtaking view and especially fresh air!
Golden Bay & Għajn Tuffieħa Bay: An hour bus-ride from Valletta, you'll find two of Malta's best sandy beaches. The Golden Bay gets easily crowded but if you fancy a little hike to Ghajn Tuffieha Tower and then the 186 steps down to its bay, it is even lovelier than its neighboring Golden Bay.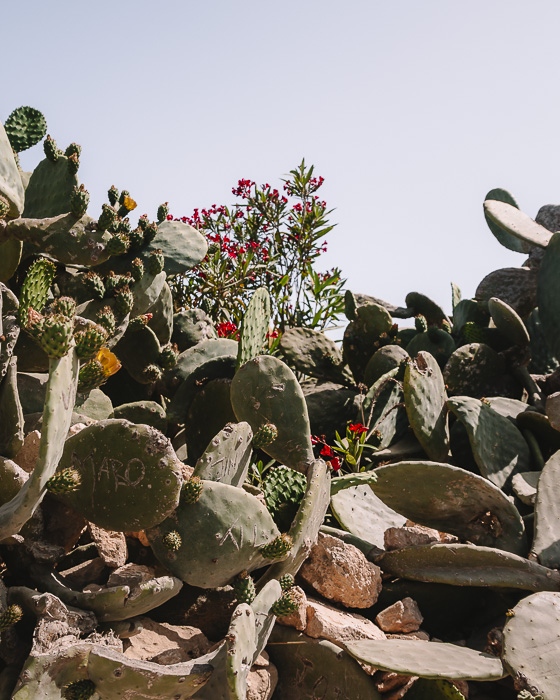 The island of Gozo
When stepping foot in Gozo, you instantly feel you've gone back in time with its fishing port and its mammoth churches towers over quiets villages. The compact capital of Victoria (Rabat) is crowned by the tiny citadel Il-Kastell, one of Malta's finest sights. Between mountain biking, kayaking and clifftop hiking, a strongly focused on fresh local produces food and wine scene, Gozo offers the perfect opportunity to breathe out and relax. You can take a ferry from Cirkewwa to Mgarr in Gozo for 4.50€/pers.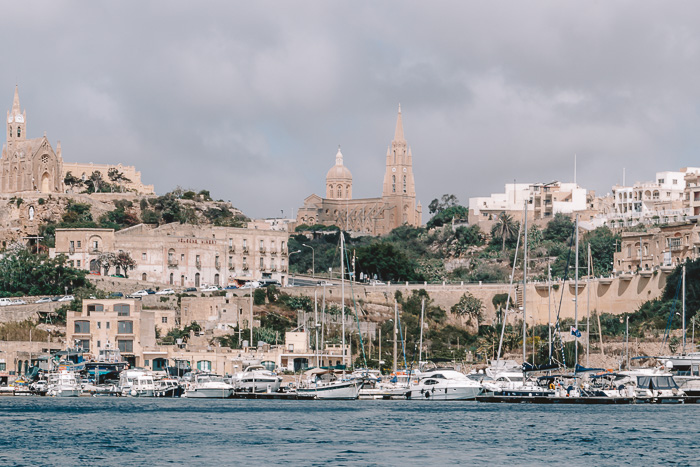 Azure Window ruins & Dwejra Bay: Although the natural arch collapsed into the sea in March 2017, it is still a magical place. The ruins are still really impressive and so is the Inland Sea, a cliff-bound lagoon connected to the open sea by a 100m tunnel through the cliff. It is also a wonderful place for diving and snorkeling as the sea is a beautiful turquoise crystal-clear water.
Gharb: A beautiful village of another age of limestone houses, from where a short and scenic walk takes you to the extraordinary Basilica of Ta'Pinu, an architectural masterpiece.
Wied Il-Mielaħ: the second Azure Window of Gozo. You can walk the stairs on the opposite side to be blown away by the view!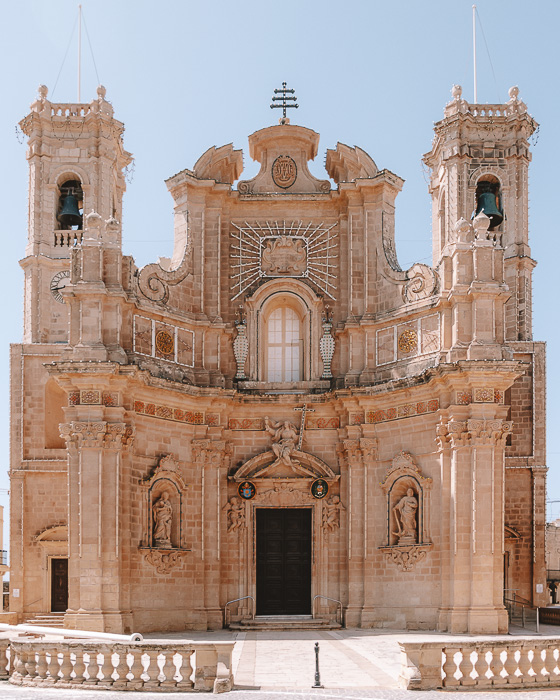 Ghajn Barrani salt pans (Marsalforn): From Wied Il-Mielaħ or Marsalforn, you can walk to the beautiful salt pans of Gozo, which are owned by three families and still worked in summer. You can directly buy some local salt from them when the stand is open. I went for sunset there and it was pure magic, all the colors of the sun reflecting in the shallow waters.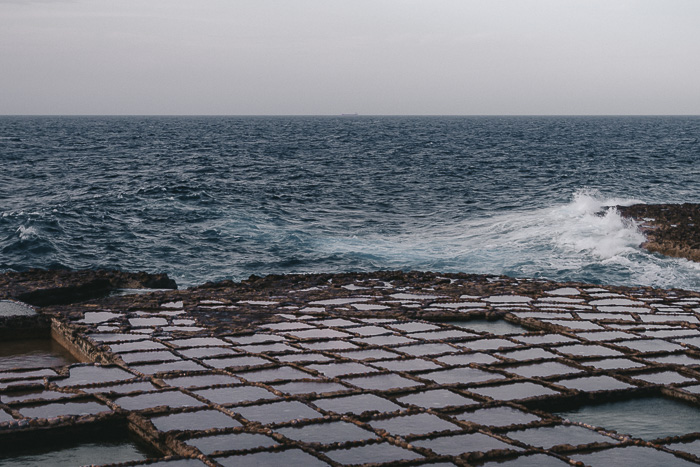 The Cittadella (Il-Kastell): Located in the capital of Gozo, Victoria, it is an absolute must-see! It is a little fortified town which developed under the Phoenicians and later became a Roman town. The firsts fortifications have been built in 1500 BC while the surrounding walls date from the 15th century. They now offer astounding views over Gozo and towards the sea. Getting lost in the narrow streets will lead you to four museums where you can learn more about this place but most importantly, to the incredible Cathedral of the Assumption, which was built between 1697-1711.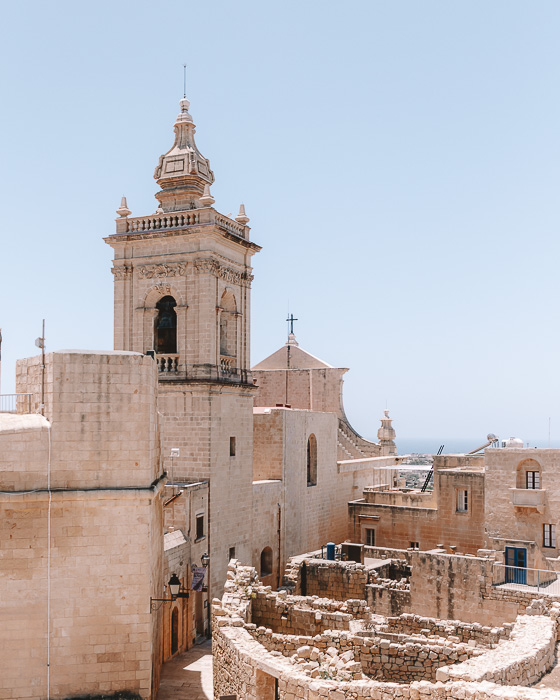 The island of Comino
Comino is a small barren island of limestone wedged between Malta and Gozo, from where you can take a small boat for a few minutes ride. Comino being only 2.5km by 1.5km, it is easy to see everything in less than a day. It is home to the famous Blue Lagoon, one of Malta's loveliest natural attraction and without a doubt one one of the most turquoise crystal-clear water I've ever seen! As it gets crowded really fast, I suggest you to take the first boat from Gozo so you can enjoy this little corner of paradise before the crowd arrive. Then, you can walk along the rough tracks to enjoy this nature reserve and bird sanctuary while enjoying the beautiful views of northern Malta and Gozo.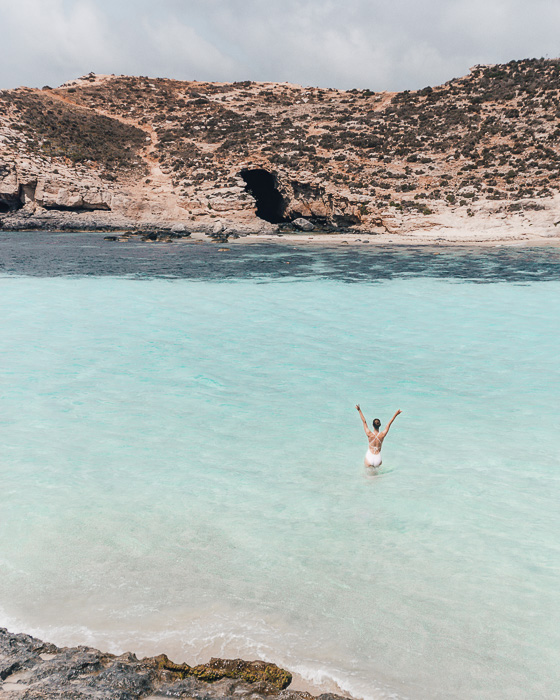 How to get there
The airport is located in the island of Malta and there is plenty of bus running from there to Valletta. You can buy a Tallinja explore card which offers you unlimited travel for as long as you want (21€ for 7 days). The buses network is well developed and you can go pretty much every where within an hour. You can download the app or check the timetables and route on the official website. I did everything by bus and didn't feel like I needed a car, especially when visiting cities and hiking from one point to another.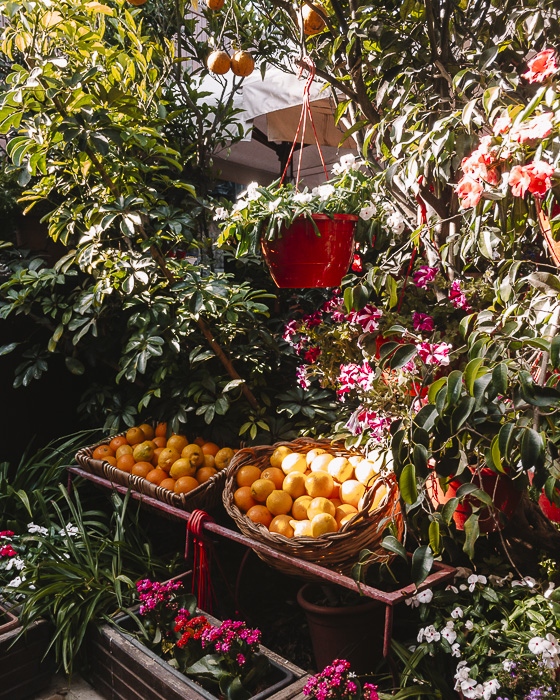 Experiencing Maltese cuisine
Malta having been home to half a dozen cultures throughout its history, people from various backgrounds grew and blend together over hundreds of years. It reflects in its architecture and delicious food! Hence a travel guide to Malta wouldn't be ultimate without including this huge part of the Maltese culture.
What to eat
Traditional Maltese food mixes Sicilian and Middle Eastern flavors, while making use of local ingredients such as rabbit and honey, or delicious seafood fresh from the ocean.
Ftira Għawdxija: Maltese bread filled with local ingredients such as sardines, tuna, potatoes, tomatoes, onions, capers or olives.
Ħobż biż-żejt: Maltese bread with olive oil
Ġbejna, Gozo sheep's cheese
Lampuka: local fish, a kind of mahi-mahi or dorado
Fenek: traditional Maltese stewed rabbit
Maltese wine: it dates back to the time of the Phoenicians but the wine production became more serious in the 1970s. The two indigenous varieties are Gellewza (red) and Ghirgentina (white). If you're a wine lover, be sure to taste some as it is truly delicious!
Eat here
There are plenty of excellent restaurants specialized in Maltese cuisine, but I am listing here the restaurants I've been to! In every restaurant, staff welcomed me warmly and was really kind, always keen to explain every single meal or specialty!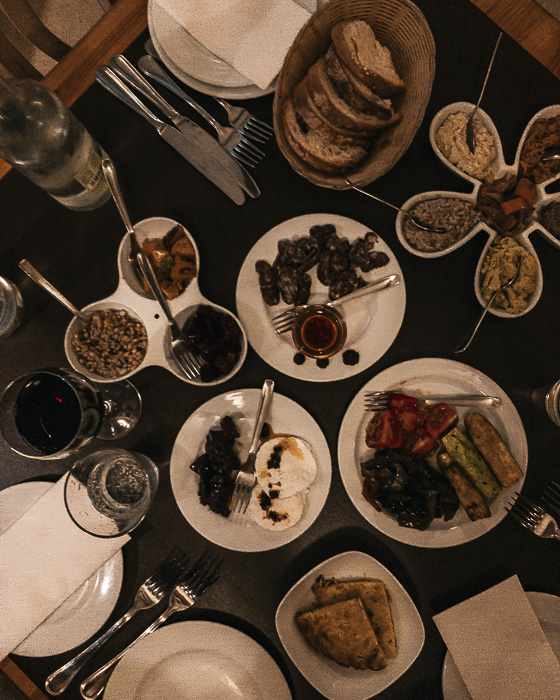 Where to stay
In Valletta, I stayed 3 nights at Tal Pieta at Carine's place, outside Valletta's ramparts, easily reachable by bus or foot. She was really nice and provided me with maps and tips for my entire week! (book here to have 25€ off your booking!)
I also stayed 1 night in Sliema, in Sweet House Malta. It was a nice place but too far from Valletta and I didn't like the atmosphere of Sliema, with too many big buildings and hotels.
In Gozo, I stayed 2 nights in a sailing boat with Sergio in Mgarr, Gozo's harbor, and it was by far my favorite stay ever! The boat is really beautiful, the breakfast is lavish, and Sergio is one of the kindest human being out there! He also runs a B&B in Victoria, called Miria. (book here to have 10% off!)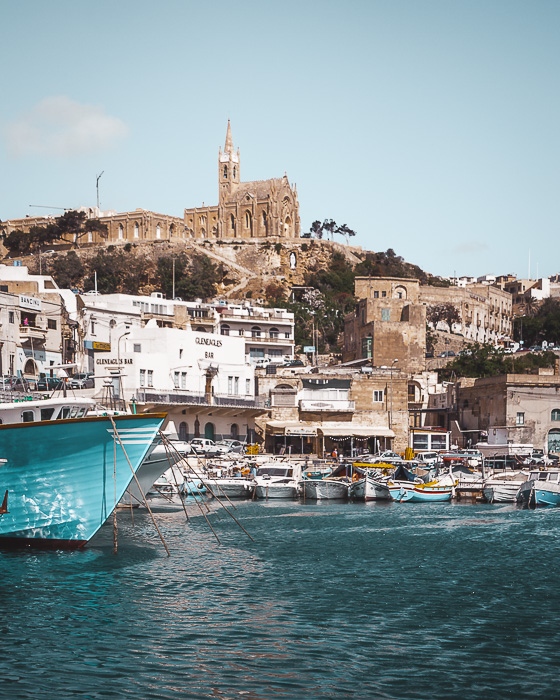 ---
Day by day
Day 5 – Gozo
🍴Breakfast: B&B (included)
[10:30] bus to Victoria (20min)
– Cittadella (9:00-17:00, 5€)
🍴Lunch: Ta'Rikardu (11:00-19:00)
[10:30] bus to Gharb (15min)
– Ta Pinu
– Wied Il-Mielah (1hour walk)
– San Lawrenz
– bus to Dwejra Bay
[20:30] bus to Mgarr (1h)
🍴Dinner: Ta'Tona (18:00-22:30)
🛌Stay at: Gozo sailing boat
Day 6 – Comino
🍴Breakfast: B&B (included)
[10:00] boat to Comino (20min)
🍴Lunch: ftira on the beach
[14:30] boat to Cirkewwa
[15:30] bus to Valletta (1h30)
🍴Dinner: Tal Petut
🛌Stay at: Sweet Home Malta
Day 7 – Valletta
🍴Breakfast: bought at the supermarket
[10:00] bus to Valletta (10min)
– St John's Co-Cathedral (9:30-16:30, 10€, too crowded)
– National Museum of Archaeology (8:00-19:00, 5€)
🍴Lunch: Nenu the Artisan Baker (11:45-14:30; 18:00-22:30)
[13:00] bus to the airport
---
I hope this travel guide to Malta will be useful for you and if you need, feel free to reach out with any questions! And don't forget to tag me in your stories and posts on Instagram if this article inspires you !
With love,
Marina
---
If you liked this post, pin it for later!