In early January, I spent four days in Dubai as a stopover on my way to Sydney. It was my first time in UAE so I was quite excited to discover this always-evolving country! I stayed at a friend's place near the Marina of Dubai. Dubai has so much to offer and is forever expanding its attractions, it's endless. It's also not far from Abu Dhabi so I also spent a day there. Below are some of the things I did during this stopover.
Dubai Museum & Old Dubai
This was one of my favorite spot of our trip. Dubai museum is a place tourists (and locals of course) can come to learn more about the history of Dubai. It is housed in the Al Fahidi Fort, the oldest building in the city, and it is a must-visit for a taste of old Dubai. It showcases Dubai's history and its original heritage, with a glimpse of everyday life before the discovery of oil. The galleries perfectly recreate historic local houses, mosques, souks, date farms, desert and marine life. Items used for pearl-diving dating as far back as 3000BC are on show, carefully preserved and cared for to ensure even more longevity. It really does take you back in time!
Beyond the skyscrapers, over the top events, and wildly entertaining attractions, Dubai has a very unique and humble history at its heart. I loved seeing this side of Dubai and would definitely recommend a visit here.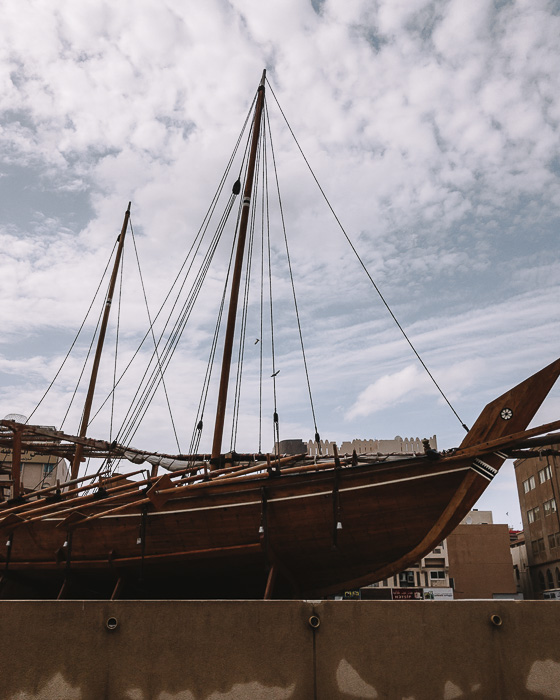 Desert
Taking a trip to the desert is an absolute must while in Dubai! My friend took me to Fossil Rock, a two-hour drive from Dubai, and admired the steep mountains overlooking the orangish sand! Because it was already "winter" when we went, you can see some grasses and bushes in the desert, which only happens when the rain and mild temperatures meet.
Next time, my absolute dream would be to spend a night in the desert, probably at Al Maha, an hour drive out of Dubai city. It is a wonderful escape to experience a bit of 'desert life' in probably the most luxurious way possible. Or maybe in a more traditional way with Arabian Adventures: an Arabian style camp set up in the middle of the desert.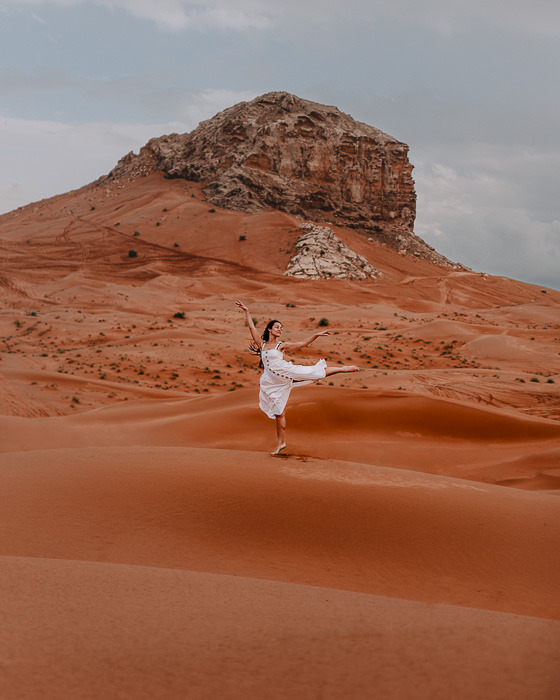 Fountains Show & Dubai Mall
I am not a fan of big shopping mall because it usually gives me headaches, but Dubai Mall really is one to see! Especially because at its foot, in the Burj Lake, occurs everyday from 6pm the famous fountain show. Dubai dancing water fountains are the tallest performing fountains in the world and offer a mesmerizing water, music and light show. Definitely a must when you are in Dubai.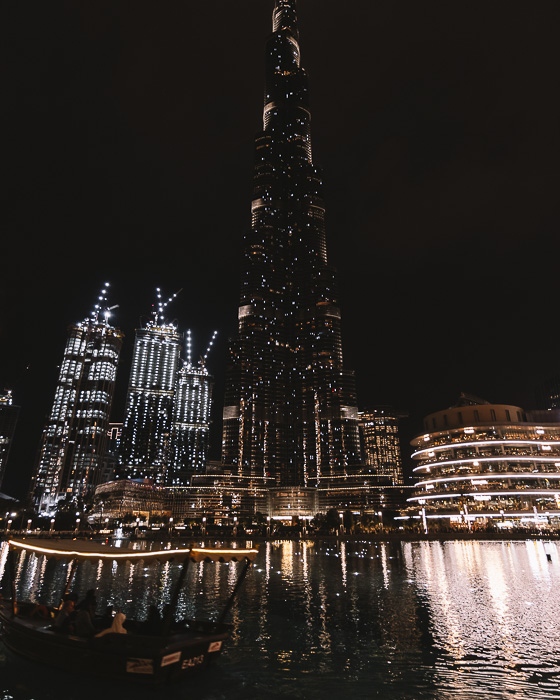 A day at Atlantis the Palm
Spending a day on the Palm Island is definitely a must while in Dubai and I would definitely suggest to try the White Beach. It is the new spot of Atlantis the Palm featuring a beautiful infinity pool with a view on Dubai skyline!
You can find my review of our day in Atlantis the Palm here (hint: it was amazing!)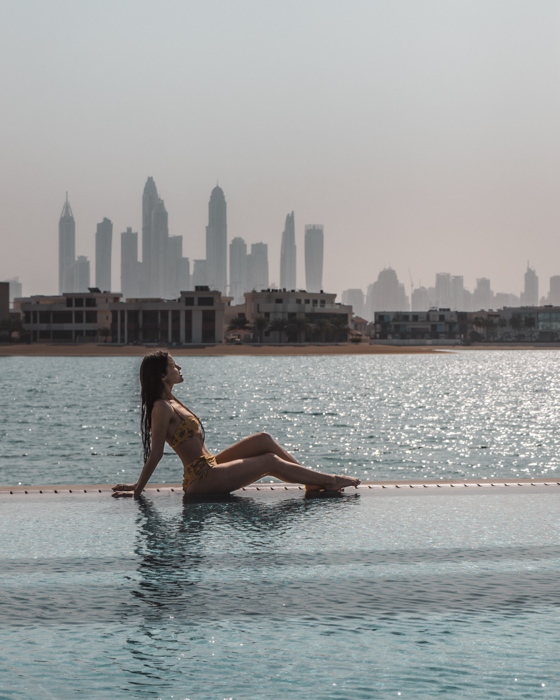 Day trip to Abu Dhabi
I spent only a day in Abu Dhabi but it was perfect! I wouldn't stay longer as I don't think there is much more to do there ; however, the three places listed below are my favorites of our whole trip to UAE so I wouldn't miss them!
Louvre Abu Dhabi
This is probably my favorite thing to do/see in Abu Dhabi, the Louvre Museum! The architecture alone is a reason to visit the museum. Designed by Pritzker-prize winning architect Jean Nouvel, the Louvre Abu Dhabi consists of 9,200 sq. m of galleries, including the Permanent Gallery and a Temporary Gallery, which is enriched by loans from many notable French museums as Musee du Louvre, Musee d'Orsay, and Centre Pompidou.
Recreating parts of UAE's integral cultural elements, Nouvel designed a falaj-inspired water system (a type of irrigation system as old as 5000 years in the region) running through the museum, inspired by ancient Arabian engineering. The orderly lace dome borrows inspiration from the interlaced palm leaves traditionally used as roofing material in many parts of the country that results in an enchanting play of light.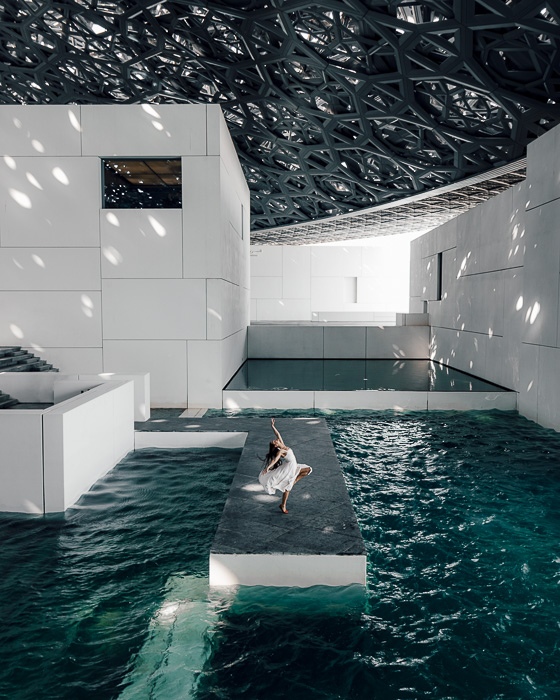 Qasr al Watan
My second favorite place in whole UAE is this mesmerizing Presidential Palace Qasr Al Watan. It opened its doors to the public in March 2019 for citizens and tourists to get a better cultural understanding of the United Arab Emirates through the legacy of knowledge and tradition that shaped the nation.
Beyond the glistening white granite and limestone facade is home of the Federal Cabinet & Country's Supreme Council and is also used for hosting foreign states' leaders. The different zones opened to the public include the Great Hall and the Library, as well as the House of Knowledge, showcasing valuable artifacts and manuscripts that shed light on the Arab region's most notable contributions to astronomy, science, art, literature and much more.
But what impressed me most is the mesmerizing architecture. There is so many exquisite details, colors and shapes to be seen everywhere! My eyes actually stopped blinking when I was there! From the floor to the ceilings, from marble to mosaic, from the domes to the archways, it is truly a marvel to behold. The most stunning feature in the Great Hall is its central dome, standing 60 meters above the ground for a diameter of 37 meters. This meticulously crafted dome is one of the largest in the world!
More than a traditional palace, Qasr Al Watan is an exquisitely crafted tribute to the Arabian heritage and artistry. Its architecture and design echo the significance of the exhibits housed within its halls. I spent two hours there and could have stayed even longer! It is definitely worth the visit!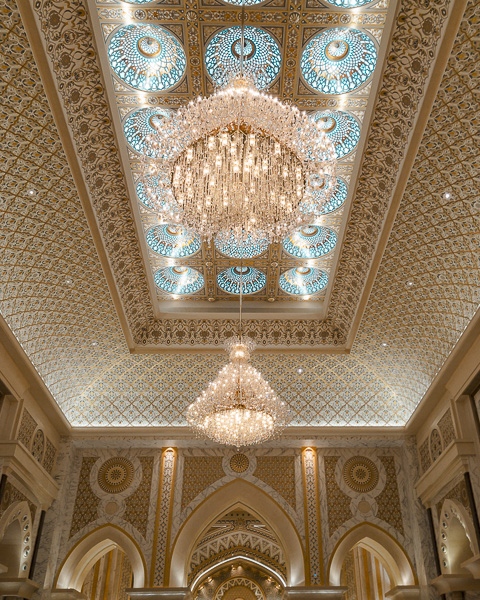 Sheikh Zayed Grand Mosque
I ended this day at one of the most Instagrammable mosques in the world, Sheikh Zayed Grand Mosque. It is the largest mosque in the country and can accomodate 40,000 worshippers and visitors. The design of the Sheikh Zayed Mosque finds inspiration in parts of Turkey, Morocco, Pakistan and Egypt, among other Islamic countries. Its archways are quintessentially Moorish, and its minarets classically Arab.
I visited it by night and I was absolutely amazed by the architecture. However, the fact that you have to cross an entire mall before entering the mosque, let alone the incredible amount of tourists visiting despite being already late on that Friday, disappointed me a bit. Next time, I will mainly focus on the outside architecture and the view on the mosque from external viewpoints.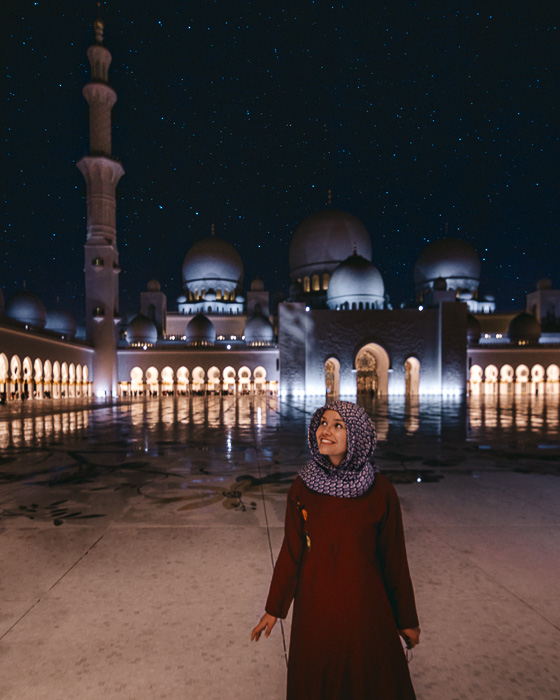 Other things to do
I ended up not having time for all the things I wanted to do, so here's my list for next time!
Dubai Miracle Garden, the biggest garden in the world
Dubai Creek Harbour, with a beautiful view on Dubai skyline
Wings of Mexico, that frames perfectly the Burj Khalifa
The Frame, to have the best view on the skyline
Dubai Old Souk, to get lost in all the scents and colors
Going to the top of the Burj Khalifa, the tallest tower in the world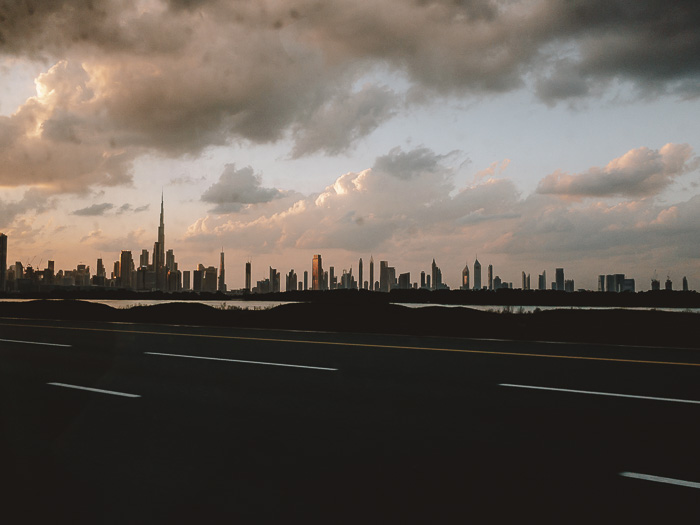 Best places to eat or have a drink
Arabian Tea House
I stopped by the Arabian Tea House for dinner with my friends and enjoyed some delicious Emirati meals! We had a delicious mix of Emirati and Arabic appetizers (the vegetable Sambosa are to die for) and shared a lamb machboos (cooked with gulf spices) and a mixed barbecue. Not only is the food great here, but the overall vibe and decor of the place is so beautiful!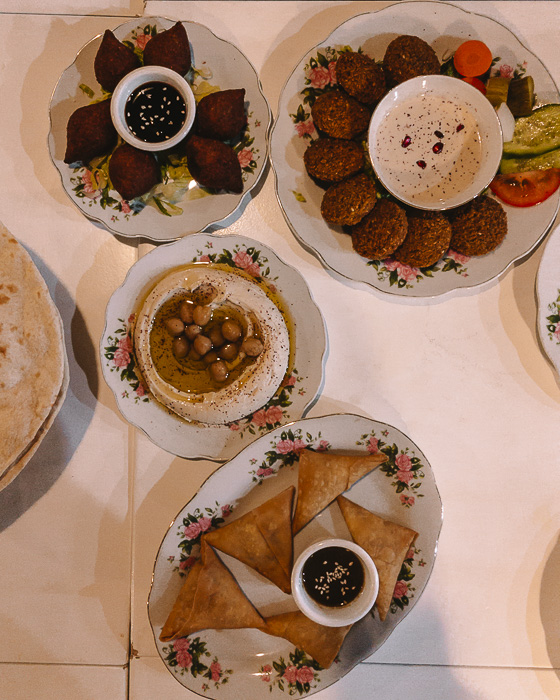 QD's
Maybe my favorite place to have a drink with a stunning view over Dubai's epic skyline! We went after sunset, right before my flight, and it was amazing.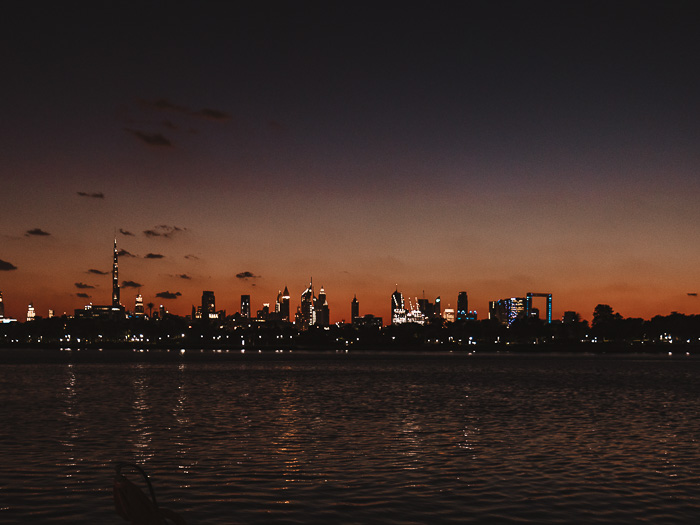 Shimmers on the Beach
One of my favorite place to enjoy a cocktail on the beach, with the best view on Burj Al Arab!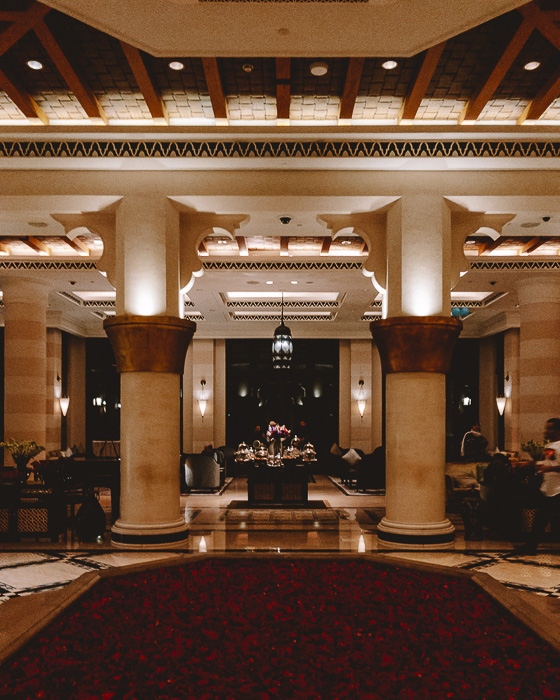 Those are my can't miss places while doing a stopover in Dubai, but the city and country are forever evolving and there's always something new to see! I hope this little guide for the things to do in Dubai will be helpful for you and if you need, feel free to reach out with ANY questions! And don't forget to tag me in your stories and posts on Instagram if this article inspired you!
With love,
Marina
---
If you liked this post, pin it for later!