Hallo! This autumn, the Amsterdam Tourism Board invited me to explore the city using the I Amsterdam City Card! It was actually my first time exploring the city, even if it has been on my list for a while. I really LOVED my time there and I'm really looking forward to going back soon so I can explore a bit more! For one looking for a smaller-size-city getaway, with stunning buildings, treasure-packed museums, amazing second-hand shops, and highly creative dining, drinking & design scenes, the "Venice of the North" is the place to go!
We did everything while using the City Card which gives you free access to city-wide public transports, a canal cruise & bicycle rent and all major public highlights, including more than 70 museums! You also get exclusive discounts at restaurants, attractions and concerts. With prices starting at 65€ for one day to 125€ for 5 days, it is a great way to save money if you're planning on doing a lot! I'm sharing with you the best things to do on a weekend in Amsterdam, in hopes that it sparks your imagination and helps you to plan your next trip!
The best things to do on a weekend in Amsterdam
Despite being the capital and most populous city of the Netherlands, Amsterdam still feels like a big village. The famous canals lined up with historical buildings take you straight back in time to Holland's Golden Age. Amsterdam is a city full of life where streets are packed with unexpected discoveries. You never know what you will find at the next corner of those narrow lanes. It is a walkable size, but most of all, biking is the way of life here!
Museums
Our House Museum
Our House is the world's first museum dedicated to the past, present and future of electronic dance music. It takes you through a 75-minute tour through house music's origins and it is definitely the best interactive museum I've ever been to! The only place I know where you can have a drink at the bar, learn how to DJ and dance your soul out on a Monday at 4pm!
Fabrique des Lumières
Inspired by l'Atelier des Lumières in Paris, Fabrique des Lumières literally brings art to life! It is the largest immersive digital art centre in the Netherlands and makes for the most breathtaking exhibition where 2D photos & paintings are brought to life with lights show and music! We had the chance to see the temporary exhibition "Jimmy Nelson: The Last Sentinals, Heroes from near and far", an overwhelming tribute to humanity and nature.
Experiences
This is Holland
It is probably the most epic 5D flight you'll ever take! This is Holland takes you over all of the Netherlands and makes for one of the coolest adventure while visiting Amsterdam!
House of Bols Cocktail & Genever Experience
The world's first cocktail brand House of Bols welcomes you to a multi-sensory introduction to the world of cocktails! We had so much fun learning how to make cocktails with Jordi and exploring the little interactive museum!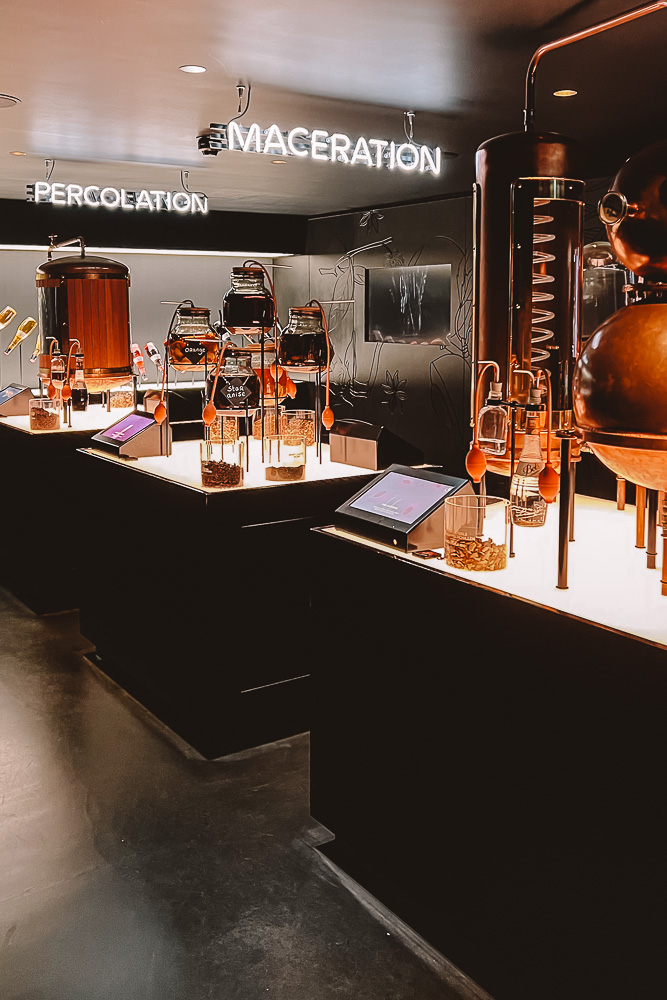 Canal Cruise
Discovering Amsterdam from its 100km of canals is definitely a must! The city card includes a free canal cruise and I highly recommend you book one! It gives you an entire new perspective on the beautiful "Venice of the North"!
Where to eat
Food might not be the first thing that comes into mind when thinking about Amsterdam but there's some really good places that are worth a try! I would especially recommend going to one of their iconic bruin café, literally "brown cafe", named for their wood panelling and walls, where they gave gezelligheid "cosiness" on tap, along with good beers! After all, Amsterdam is also gezellig, a Dutch quality that roughly translates as "convivial" or "cosy". Gezellig is more easily experienced than described. You will find this feeling of time-stopping and intimacy in one of those cafes or after dinner in snug restaurants while the candles burn low.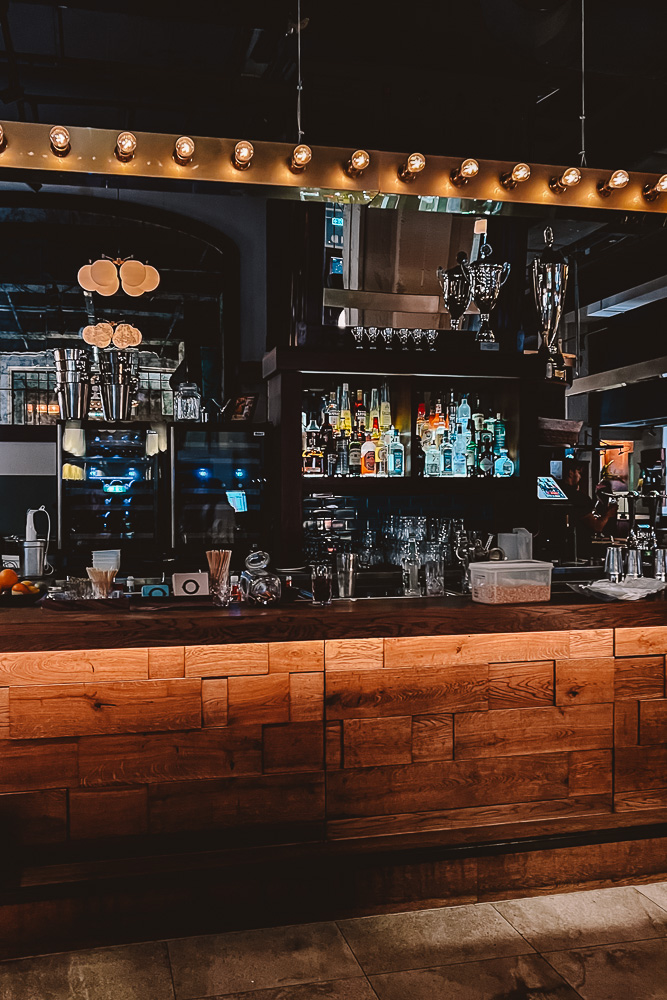 Where to stay
We stayed at the Marriott Hotel, right next to the Rijksmuseum! The Deluxe Room was really spacious and comfortable and the breakfast buffet was very nice! It makes a good base to explore everything Amsterdam has to offer.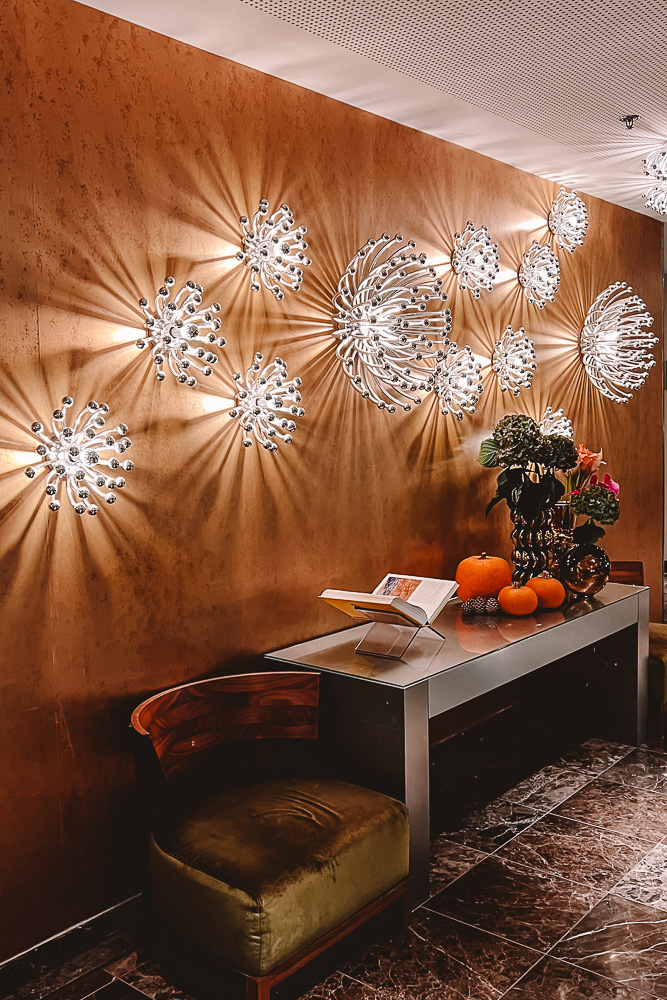 ---
Here it is for the can't miss spots in Amsterdam! There is so many other things to do there and I can't wait to explore more! I still hope this guide will be useful for you and if you need, feel free to reach out with any questions! And don't forget to tag me in your stories and posts on Instagram if this article inspires you!
With love,
Marina
P.S.: Find more weekend getaway inspirations here!
---
If you liked this post, pin it for later!