If you are visiting the French capital in fall, let me tell you that chasing the autumn foliage in Paris won't disappoint you! Although fall colors are probably most famous in Japan, where I've been, Canada or New England, where I yet have to see those incredible fall sceneries, in the meantime, I am chasing the autumn colors in Paris and let me tell you that it does not disappoint!
I'm sharing here the best places to take photos if you're visiting Paris in Autumn, that will make you Fall-ing in love again.
Eiffel Tower
Avenue de Camoëns
It's probably one of the best views of the Eiffel Tower, and one of my favorite as well. You're likely to get it all to yourself at any time of the day as it is a rather quiet street. It is one of the very first places in Paris to take the autumn colors, usually as early as end of August until mid-September.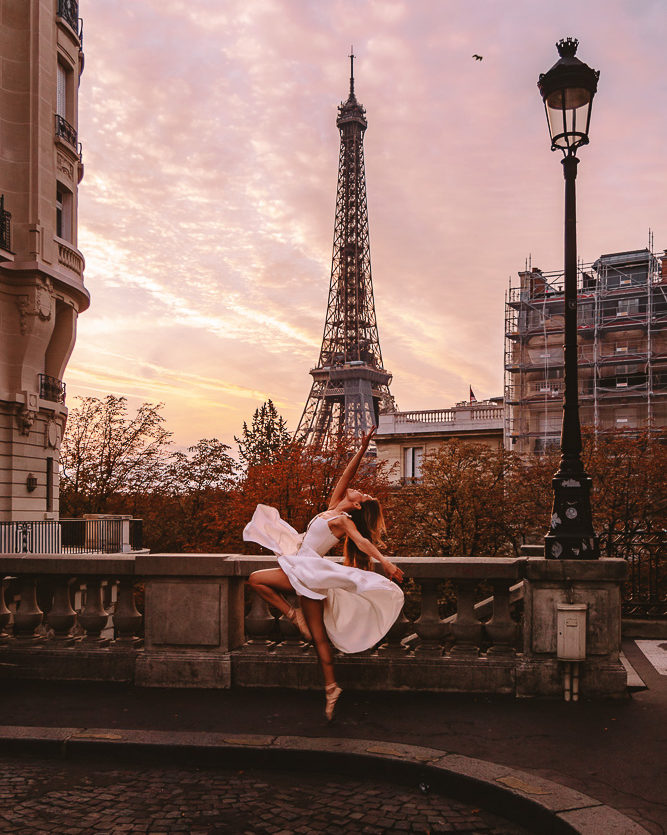 Avenue de New York
This perfectly tree-framed Eiffel Tower view is located on Avenue de New York, on the left hand side of Pont d'Iena . Although it's stunning in spring and summer, I find it even prettier when the autumn colors make for a dreamy golden shot!
📍Avenue de New York (the exact coordinates are 48,86110° N, 2,29230° E)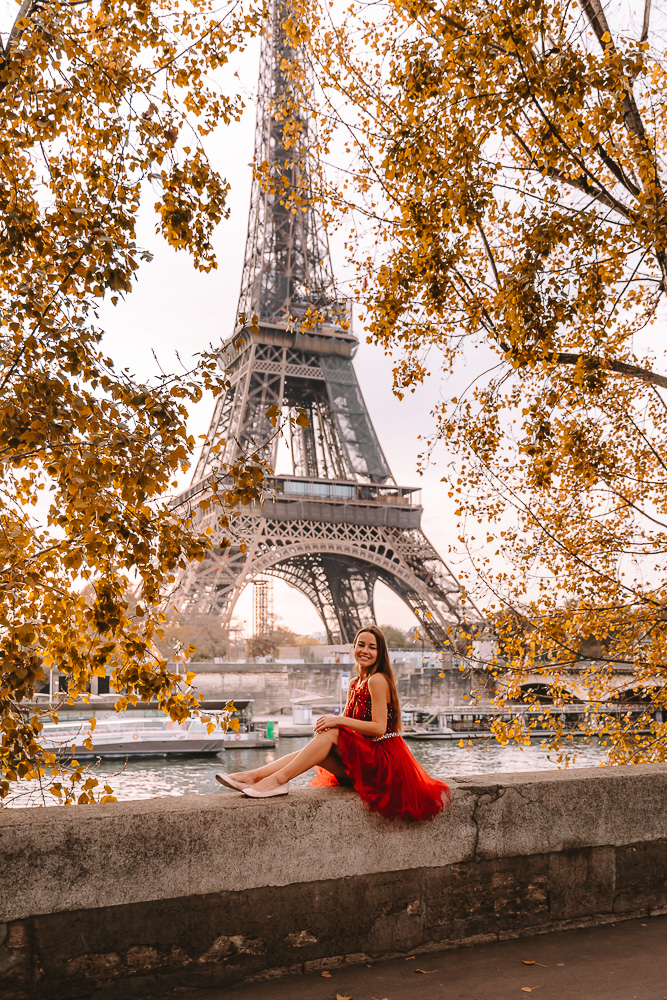 Rue de l'Université
Although this street is not a secret anymore, it is still one of the best places to see the Eiffel Tower! This residential street, lined with nice Haussmann buildings, is now pedestrian only so you won't have cars in your photos anymore. I recommend coming early on a weekday if you want to have it with less people.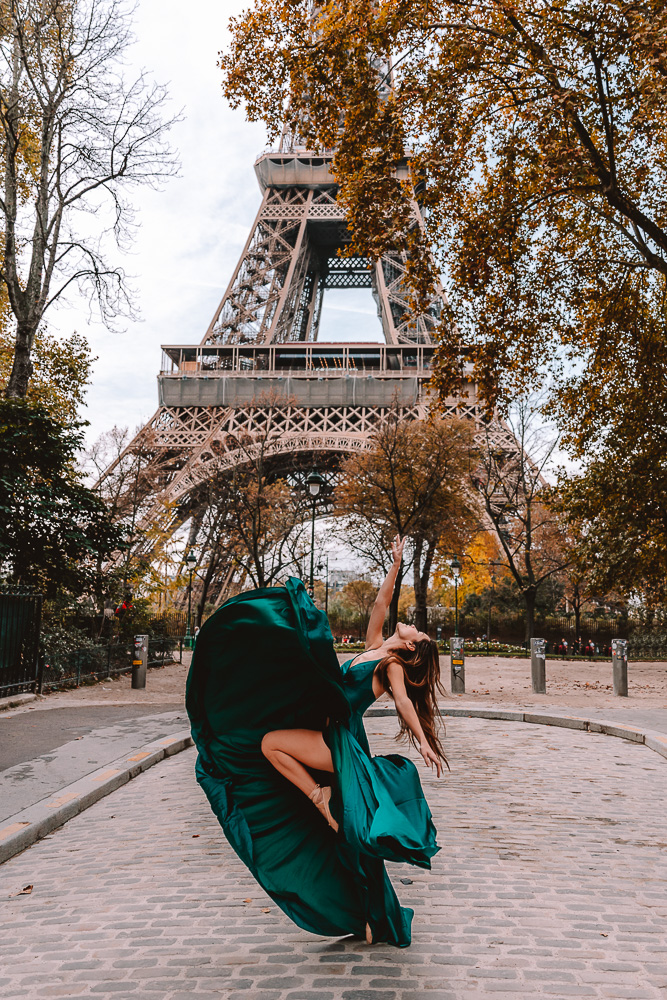 Montmartre
Ivy wall
One of the most perfect Autumn spots in Paris is in Montmartre! This wall entirely covered with ivy really makes for the dreamiest autumn background for your photos and videos.
📍Rue Saint-Vincent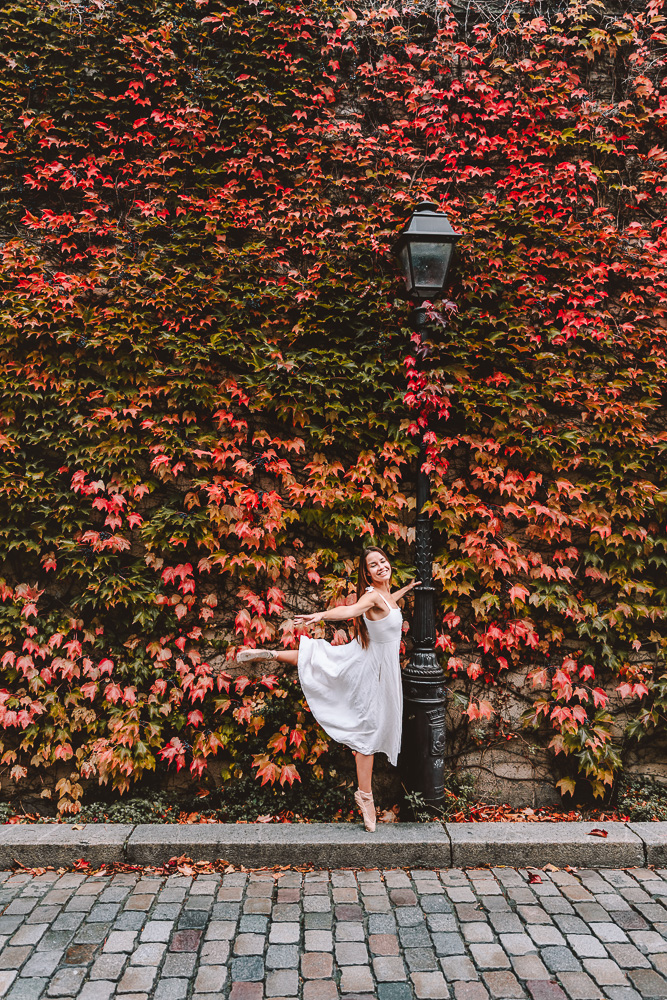 La Maison Rose & Rue de l'Abreuvoir
One of the most famous restaurants in Paris that you probably saw a million times on Instagram is still one of the prettiest photo spots in Paris! It is gorgeous in summer and even better in autumn with the leaves turning red!
Staircases
As Montmartre is located on a hill, you can find many staircases in the area that all look pretty especially in autumn! My two favorites one are the one leading to Square & the ones leading to the Sacré Coeur from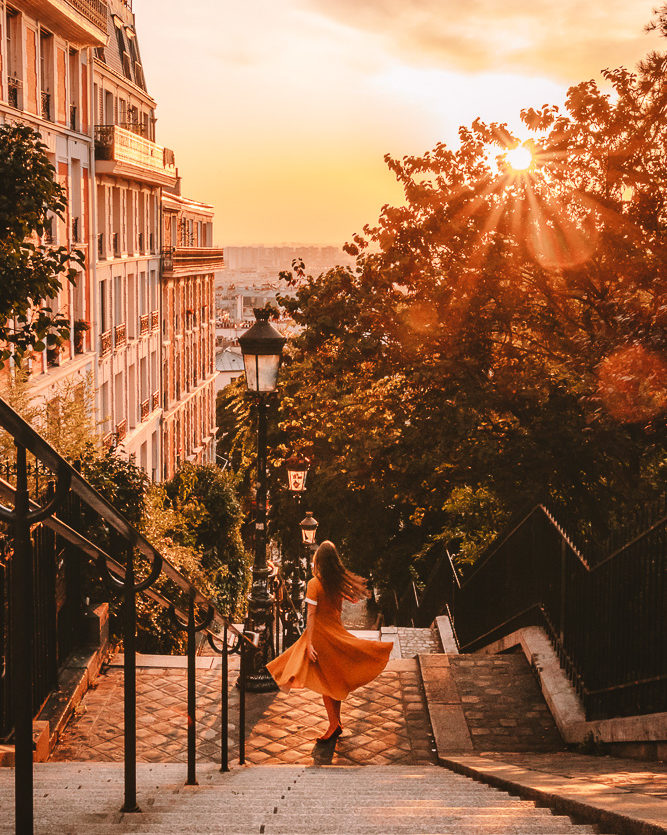 Jardin des Tuileries
Being quite central between the Louvre Museum and the Place de la Concorde, the Tuileries Garden is one of the best places to enjoy autumn in Paris! This where you can find what is probably one of the most picture-perfect fall photos in Paris: an elegant tree-lined path leading to the stunning building of the Louvre Museum.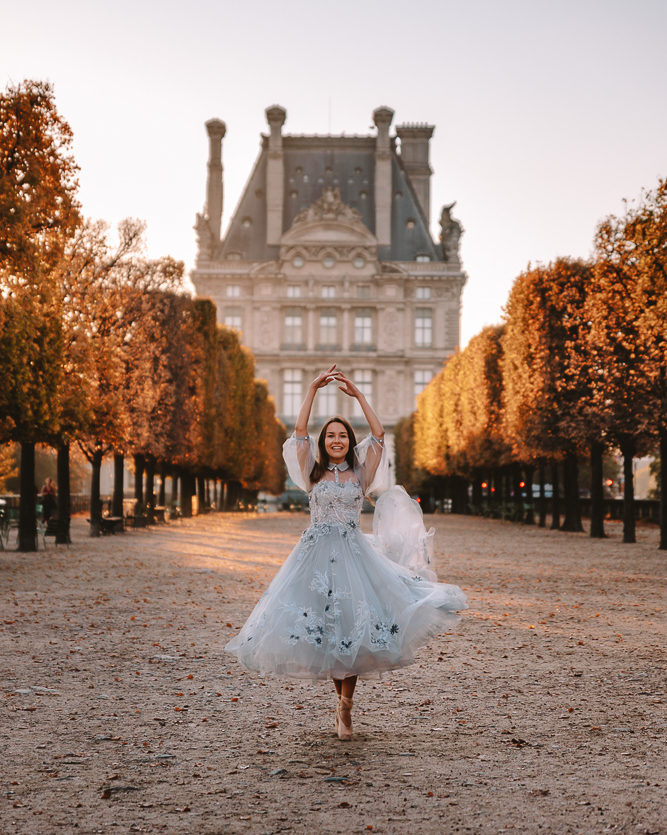 Jardin du Luxembourg
One of my favorite garden in Paris, the Luxembourg Garden offers plenty of photos opportunities, especially in autumn when the leaves turn orange and red. There's something to photograph in every corner, from the stunning French Senate building to the famous Fontaine de Médicis, built in 1620. It is also one of the best photo spots in Paris in summer!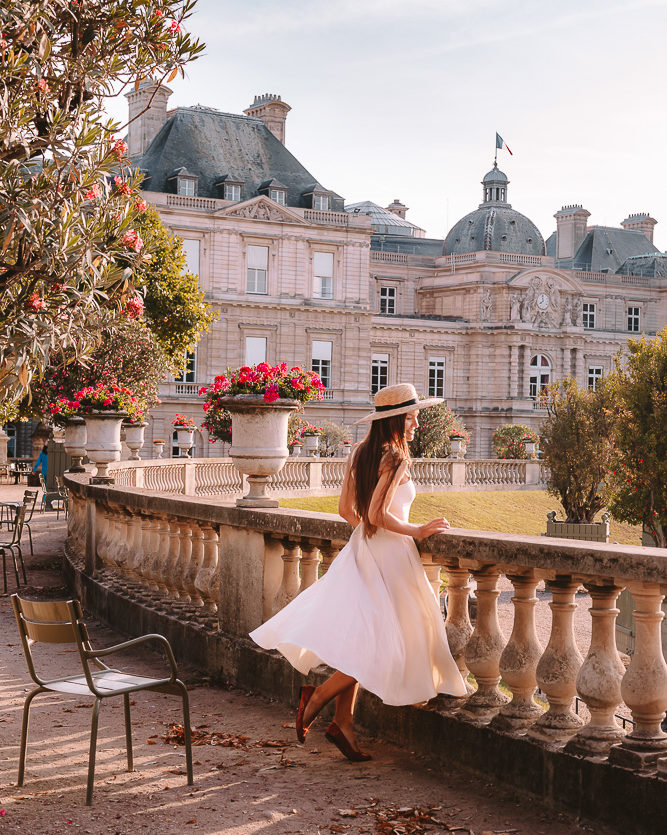 Place des Vosges
Located in the beautiful Le Marais district, Place des Vosges is the oldest planned square in Paris. Originally known as Place Royale, Place des Vosges was built in the early 17th and features four picture-perfect fountains at each corner. The unique buildings all around make for a stunning backdrop with their typical red bricks. It is lovely during summer but even prettier in autumn and makes for the perfect autumn picnic setting! Note that the fountains start running at around 10am.
---
These are the best photography spots in Paris during autumn and also my favorites! I hope that this guide will help you enjoy Autumn in Paris at its finest and inspire you to take beautiful photo! If so, tag me in your stories and posts on Instagram so I can share it!
With love,
Marina
P.S.: Don't forget to check my Paris photography guides for every season!
If you like this post, pin it for later!